Blog
5 Easy Ways To Make Your Social Media More Inclusive
Hey, don't you think inclusivity has become a new trend these days? With the acceptance of the LGBTQ community in society and equal opportunity for women at the top positions, the trend is boldly visible.
Society throughout the world has become sensitive towards equality and inclusive growth.
Celebrating pride day, promoting Paralympics are some examples that highlight the changing psychology of people all around. With increasing concern for the environment, promoting SDG goals in commercial activities is a way towards a better and inclusive future for all of us.
With so much positive change all around, here we present 5 tips to make social media a more inclusive platform for all.
Social media has become an essential part of our daily routine. We should try to make it more inclusive and convenient for everyone to use and have a joyful experience.
More than 1.3 billion people are suffering from some type of impairment worldwide. Therefore we should keep in mind this massive user segment while designing and curating content for social media. So that people with impairments can enjoy the experience of using social media through available technologies, as well!
Emojis
Emojis or emoticons have become a very significant part of social media platforms, be it text messaging, snaps or stories, and even emails. Emojis are widely used across all domains.
So ensure that you use them in the best way possible that doesn't break the flow but adds value to the storyline.
Do make this happen in the right manner, check out the do's, and don'ts to make social media emojis inclusive for all.
Use only 2-3 emojis at a time to avoid reducing the readability of the content.
Never use emojis with your social profile name. As it does not allow text interpreting tools to identify and interpret it correctly for the visually impaired audience using social media.
Use emojis at the end of the sentence and make the relevant information go first and grab the user's attention.
Resist changing the colour of emojis frequently as each colour variant of emoji has a different description. To know more about the emoji description, check out an ultimate guide for all types of emojis across social media platforms.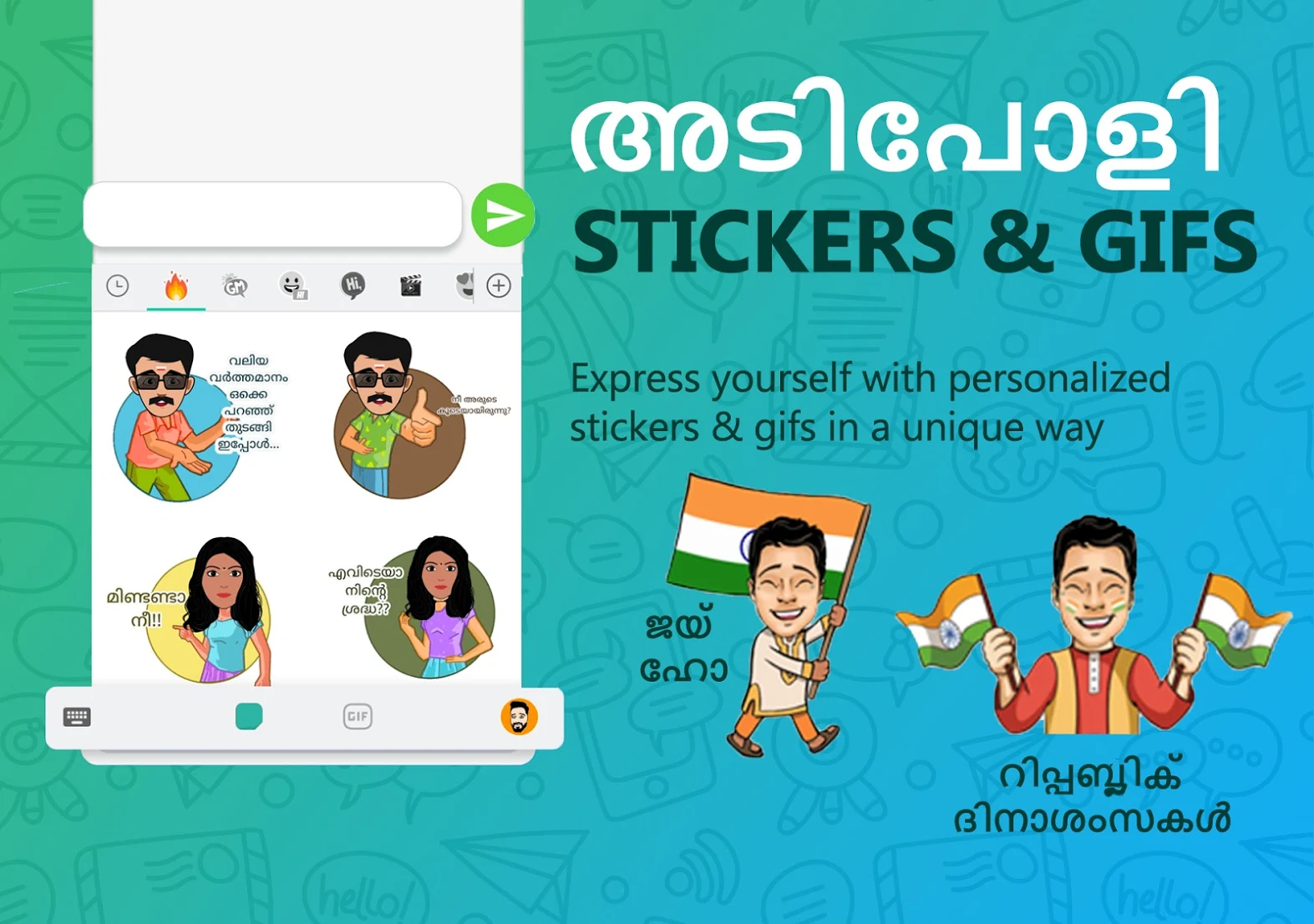 2. Hashtags
Hashtags are important, as they not just add the SEO and organic traffic perspective into the picture but also make content attractive enough to read.
But many a time, it becomes difficult to read and interpret the meaning conveyed through text interpreting tools. To solve these issues and add the pinch of inclusivity into the hashtags, check out the best practices listed below.
Capitalise, each word in a hashtag to make it readable by the text interpreting tools.
#Bethechange – Avoid using the same case for the entire hashtag as interpreting tools, can't understand it, and leads to a miss in intent.
To avoid such messy situations, distinguish each word in a hashtag, just like #BeTheChange
3. Typography
Typography has become a new trend. Everyone over the internet and especially on social media has started using custom fonts to add a unique value to their message and make it more personalized.
While these fonts look good they create a roadblock for text to speech converting programs. Even though these tools are good at interpreting social media but are unable to understand customized fonts and hence skip such type of content.
So to avoid such confusion and provide a hassle-free experience for all social media users, use primary fonts recommended by each social media platform to make it a smooth, pleasing, and inclusive experience for all types of users.
4. Alt text to images
Image interpreting tools are good at interpreting any image added on social media if it is supported by alt text. Alt-text is a feature available at every social media platform that talks about the message conveyed through the image.
So, make sure you add alt text every time you post any image on LinkedIn, Twitter, Instagram, or Facebook. By changing the settings options before posting, it makes your content the most inclusive enough for everyone to enjoy and have fun.
5. Caption your videos
Adding captions to your videos is a great exercise not only for the visually impaired but also for any other social media user.
Most of the social media audiences watch videos without sound while scrolling their social media accounts. Captions help add value for people looking at an audio free video or for the differently-abled.
So adopt this practice if you haven't so far and make the world of videos more inclusive.
We hope these five tips will help you become a more inclusive and responsible member of the social media community and will help you contribute one step to a more inclusive and better world.
To implement these five amazing tips even better, Bharat keyboard has designed an AI-powered Malayalam keyboard for all its android users.
The Malayalam typing keyboard is the best tool for creating and sharing inclusive content. This typing keyboard comes with a Manglish translation feature, a customized pack of Malayalam stickers and gifs, stylish font types and sizes, and every second feature you desire to use.
The Malayalam typing keyboard is made in India software that protects your privacy and can be easily downloaded from the play store, across all android devices.
If this Malayalam keyboard looks amazing to you, download the Malayalam keyboard app now and enjoy an inclusive typing experience.