Travel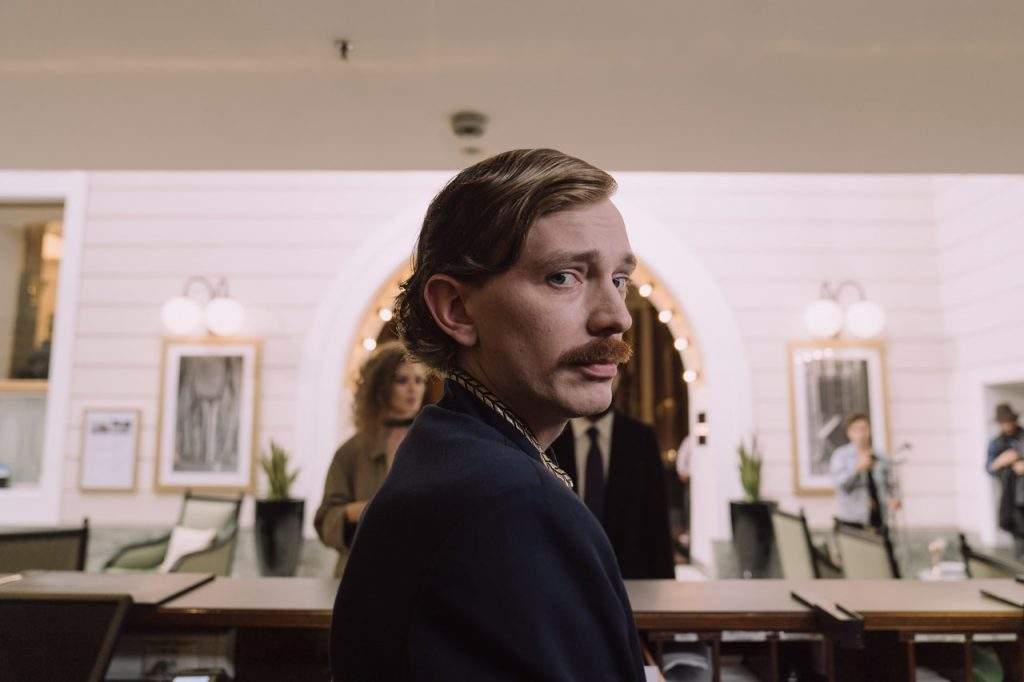 6 Strangest and Funniest Things People Have Done in a Hotel
Hotels are already used to host different types of people and events from holiday-makers to hen-dos to wedding guests to business men and many more. This is why it's not surprising that the employees there have plenty of stories to tell.
We've searched the internet and compiled some of the most bizarre stories people have done in a hotel. Enjoy reading! But before you do, make sure you don't do these things on your next hotel accommodation stay.
1. It's very urn-usual
Here's a weird find that was shared by an employee at the Pechanga Resort & Casino; a bag with a motorcycle helmet was hidden behind the bushes. If no one is going to claim it after 30 days, they need to check the item if it can be donated. And as the employee was inspecting it, she came across a box and when she opened it, she found the urn, which is extremely unusual.
They've contacted the coroner's office to find the owner and the urn was returned to the family. Yeah, it's truly an urn-usual find!
2. He madly destroyed everything
Before you read this, make sure you take a deep breath! A guy who is running a small hotel close to the airport had a crazy experience during his early days in his career where a man checked in, left a $100 cash deposit and stayed in his room for about 5 hours. Then he showed up in the office 5 hours after checkin in and told them that he's out and said "see you next time" and quickly ran off.
After that, they found out that this man madly cut the bed in half, destroyed the sheets, curtains, towels, and even had the time to pull up the faux wood plastic flooring.
And not only that, he even wiped his dirty bodily waste all over the bathroom floor, sink, under the sink, shower, and ceiling. Well, we can say that this man has a huge problem. The hotel just tore the room apart and used it as a storage instead.
3. She wanted to be a rabbit
This funny guest asked for a room service to bring her some food. When the staff opens the doors, the woman was wearing an entire body bunny costume, with ears and all. Then the woman asked to wait a bit, went to the corner of the room, came jumping and got the plate with her two hands together like what a rabbit would be doing. She thanked the staff and hopped around to leave the plate in the room and went back to close the door. At least, this is not something you'll be mad about!
4. A gun under the pillow
Although this is scary, we included it here since it's so bizarre to find something like this under the pillow. A hotel guest shared what he found under his pillow. Obviously, the person who used the room before him must have slept on top of the bed covers and the careless maid did not even bother to clean the sheets but just wrinkled the comforter a little.
When he called the hotel front desk, they were immediately alarmed and security came. He did not touch the loaded gun. But after all of what happened, amazing news was given to this guest. They moved him to the Presidential Suite! Well, that's literally sweet.
It sounds as if it's like a scene in a movie, right? But even if it's a less extreme way to acquire a room upgrade, it still is an upgrade!
5. They turned the furniture upside down
Have you ever been to a topsy-turvy museum before? An employee from a luxury hotel spilled a rare incident where they had a fairly popular band staying with them. They shared that although at first they didn't hear any noise complaints, and they seem to be the ideal guests, they did something to every single piece of furniture in the room. They nailed it to the ceiling in the same way it was placed on the floor. The employee who shared this found it to be quite amusing but the management did not like it.
This might just be one of these classic rock'n'roll pranks or they just want to unwind after a wild concert. But doing this topsy-turvy furniture? We're not really sure about it.
6. A guest pretended to be one of the hotel staff
A hotel guest shared their experience when someone knocked at their door and saw in the peephole a guy holding a pile of towels. When he asked who it was, the guy told him that it's the housekeeping delivering linens, however, he doesn't have a name tag and a hotel uniform like the others, so he didn't open and just shouted that they didn't need any and the strange guy left.
The guest thought that the guy got the room number wrong. But he saw him the next day checking out. He found out that he didn't work there, he was staying there with his family.