6 Unique Ways To Use Coffee For A Glowing Skin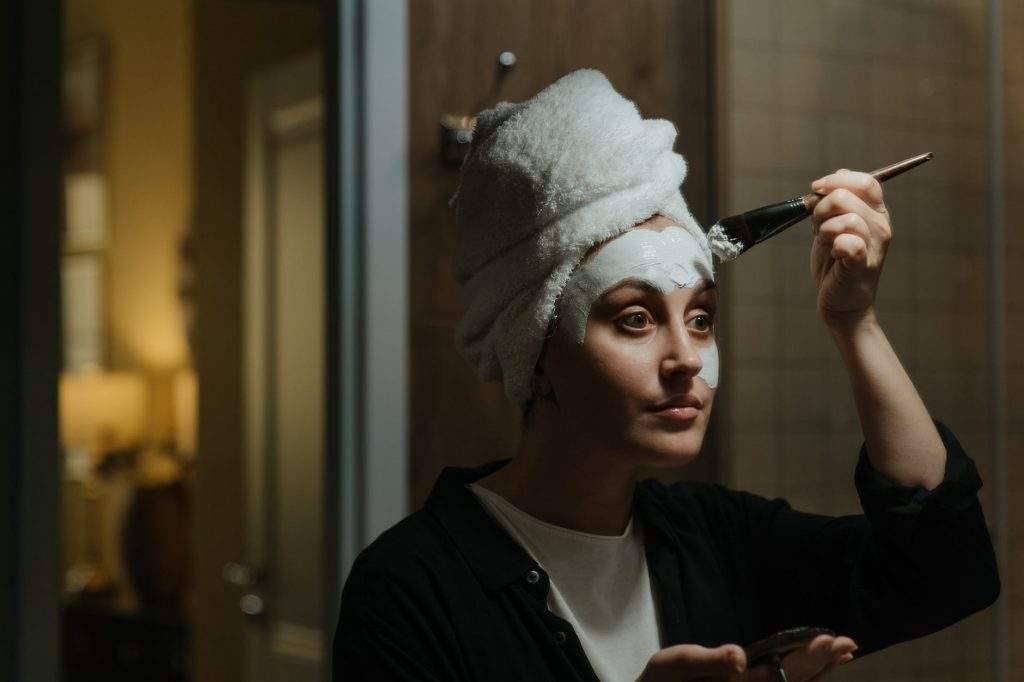 Coffee may be your energy booster for drowsy mornings, but there are more ways to use coffee to revitalize your skin than you may know of. Coffee addicts may already be aware of the plethora of benefits one can derive from their favorite caffeine-infused beverage. Coffee has antioxidants, anti-bacterial and anti-bacterial properties that are beneficial in more ways than one.
You are already consuming caffeine to kickstart your day; why not use coffee to improve your skin and hair. Coffee's compounds have been seen in studies to protect, strengthen, and smooth skin. It will also boost your circulation and give you a glowing complexion when added to your skin.
Coffee is good for your skin, and no wonder it's changing the beauty game altogether. From removing tan to red lines on your skin, coffee-infused skincare products are a craze today.
Miracles of Coffee: Ways You Can Use Coffee For Your Skin and Hair
Exfoliate Your Skin
When you dive deep into the benefits of this magical bean, you will learn that it works wonders for your skin, too, because of its antioxidant properties. Using a scrub, soap or moisturizer infused with coffee nourishes your skin.
Coffee infused body scrubs are great for exfoliation. Way before this, grounded coffee was used as a natural skin scrub. You can also use coffee grounds as a lip exfoliant by mixing it with a little honey. Ditch the body wash when you can scrub and nourish your skin with coffee.
Anti-Aging Properties
Worried about wrinkles and sagging skin as you age? Here's some good news. As per a recent study mentioned in Healthline, consuming coffee has direct effects on reduced photoaging effects.
There are multiple ways to use coffee for nourishing the skin, and one of them is applying it directly to your skin. It helps to lower the sunspots, fine lines and redness of your skin. So, why waste your time scrolling through dozens of anti-aging skincare products when you have a natural remedy?
Use For Puffy Eyes
If you have poor sleeping habits or routine and wake up with puffy eyes the next day, get a quick and simple fix. Now, you can get rid of those puffy bags under your eyes by adding a dose of coffee to your skincare routine.
Apply coffee saturated cotton pads directly under your eyes and let the caffeine work its magic. The caffeine improves blood circulation and may be able to de-puff your eyes temporarily.
Treat Acne
Coffee is a magical drink filled with the goodness of antioxidants and anti-bacterial properties that works wonders for reducing inflammation.
Acne is the result of clogged pores because of oil and dead skin cells, thus increasing the chance of bacterial infection.
You can get rid of dead skin cells and treat acne by scrubbing your face with coffee grounds. This exfoliation method can help reduce inflammation and combat acne formation.
Cleanse Your Feet
Nothing feels better than giving your feet a good scrub and rest after a long day. Doesn't it feel good to soak your feet in a tub of hot water? But if you want better results and soft feet, make use of coffee grounds to scrub your feet.
It works even better if you apply it to the soles of your feet and massage it well. A foot spa infused with coffee is all you need to get well exfoliated and soft feet.
Hair and Scalp Use
Coffee is acidic in nature, and that's why it's a great hair care routine as well. It's a great way to restore the pH level of your hair and scalp without using any harmful chemicals.
If you like cold-brewed coffee, then apply some on your hair and rinse it to do away with dead skin cells on your scalp. Walk out of the shower with fresh and flowy tresses.
Coffee fanatics have more to rejoice – the goodness of coffee exists beyond health benefits. There are ways to use coffee to get a younger looking and glowing skill as well. Studies also suggest that caffeine is good for reducing cellulite as well.
Brew your coffee the way you want and use coffee grounds to get the best skincare results.