Travel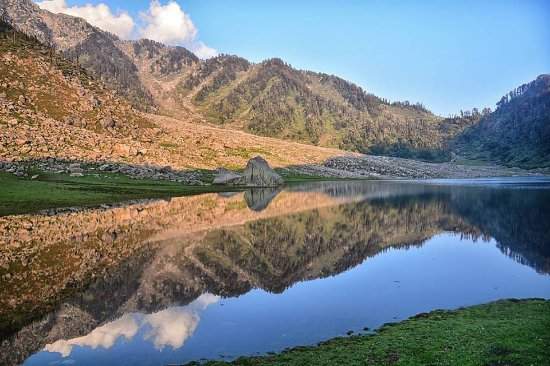 Lake Kareri – A wonderful Trail With Snow Water Spring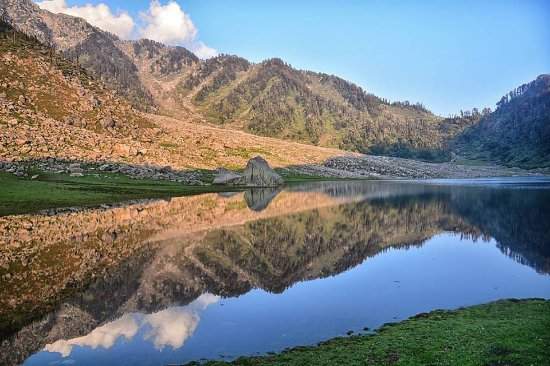 So I am to take you to Kareri Lake, located in the Dauladhar region of the Himalayas, through my incredible trekking experience.
About me and Planmytrek
I have travelled through all my country and used all modes of transport, road and rail, stayed at many big hotels, visited my hill stations & beaches. I have been to many beautiful places in India and traversed my country's length and wide. For me, only here was the meaning of travel limited. Only this year, when I went for a trek, did my dictionary change the meanings of the term travel and it became something which could not be explained by words.
I never thought seriously about the idea of walking, tents, and backpacks until Planmytrek was introduced. I never thought. For the first time in my life, I trekked with this trekking organisation in Himachal Pradesh in Kareri village in May, near Dharamshala, to Kareri Lake.
DAY 1 : Kareri Village to Rioti Camping
I was hanging back at the beginning because it was going to be my first trek, not only to a new place in the Himalayan with wildlife but also to a flatbed. But then, after registering for a trek with this company, from the beginning, they gave me comfort by giving us a list of materials required for the whole trip and instructions for our fitness so that we were able to easily reach our destination. I gave a backseat to my fears, packed my backpack and moved on to this three-day walk with 5 of my friends.
The first day in Kareri village, we were warmly welcomed by the Plamyrek team. We were all introduced, and yes, we were instructed to walk on the rocky surfaces of Kareri Lake Trek. A picture of our introductory lecture is provided here:
I must say that they served us a delicious home-made breakfast and packed lunch before I forget and continue with it. On the hills, where there are no restaurants, no dhabas along the road, I never anticipated such good food. So thanks planmytrek that we get the best hygienic food and energy for hours to go. Share some of the pics on the lovely road to Kareri lake.
This place and aura of the people around the Nyund river was beautiful and completely stress free, located on the back of nature away from the busy life of the cities. The memories of this beautiful walk I would always cherish. We went to Rioti the first day in the midst of our journey. In the campsite we lit a bonfire, we played Antakshri for hours with long chit chats.
DAY 2 :  Rioti To Kareri Lake
We got up fresh in energy on the second morning and moved to our ultimate destination. In the waterfall, many of us have had a refreshing bath. Although it was a bit exhausting the second day, once we reached our goal, we sat in peace outside a temple alongside Lake Kareri and recovered our energy. We had played a few games in addition to the camp site reminding us of every childhood day before the scheduled hour.
Day 3 : Kareri Lake to Kareri Village
We had to walk down to the village of Kareri on the third day. But we had a marvellous yoga session before we started.
I practised yoga in my city, but it was hypocritical to have a Yoga session in the heart of the hills.
We also completed our third day trip in time, took a bus back to each city and brought with us memories to appreciate our lives long, new friends and yes cramps (but no regrets for that). No gain without pain, after all. There is a sense that I have accomplished such a lovely trek. Thanks to the Planmytrek team and to everyone with whom this team hasn't yet trekking, here will be a pic.
How to get there?
From Dharamshala to the village of Ghera bus is available from 8 am. The distance between the sites is approximately 20 kilometres, that a hired jeep or taxi can also cover.
Best time to go
Every year is a pleasant time to visit Lake Kareri and the nearby sites. However, it should be noted that the lake stays frozen in November and December to May and April, as the ice thickness can be unpredictable and a slippery surface must be taken with extra caution when you visit the lake.