Lifestyle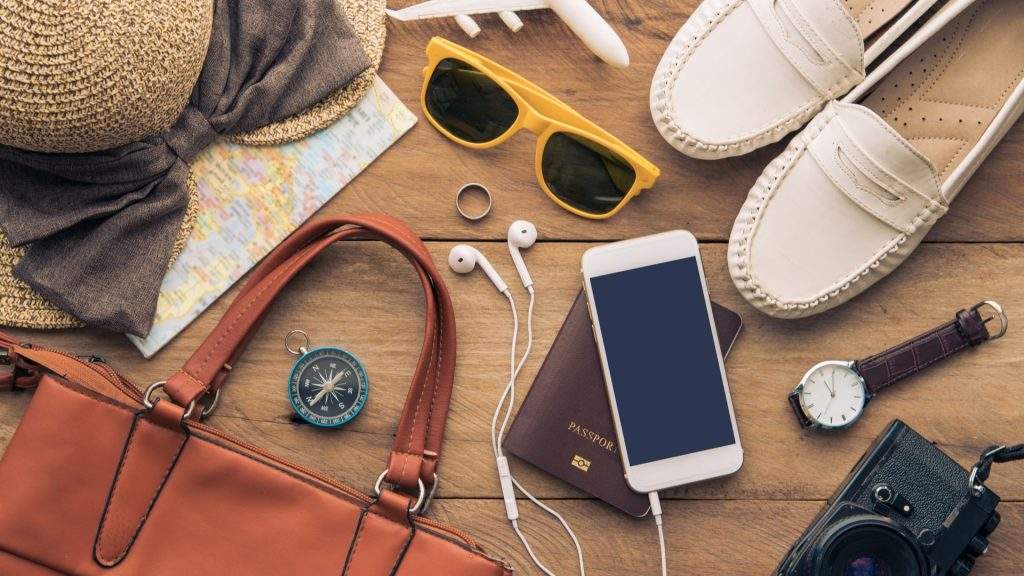 Top 5 Trending Gadgets For Traveling Lovers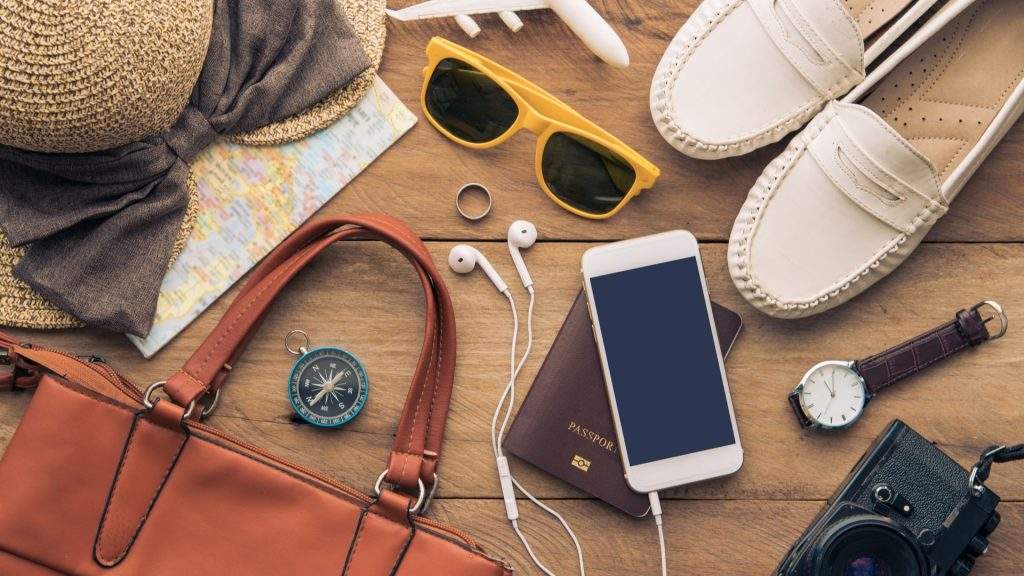 While traveling, our phone accessories play an enormous role. Smartphones have altered the way one travels altogether. It truly is a device that tourists need while traveling. Not only that, but cell phones, as well as their accessories, make everything easier on a long trip. While booking hotels and flights, finding directions, cell phone accessories allow people to take photos and videos and use up their downtime while traveling, among other things. Before you embark on your next adventure, make sure to prepare the best smartphone accessories for your next trip!
Let's dive into the details!
5 Best Cell Phone Accessories to Invest in 2021
1. Waterproof Cell Phone Cover Bag
With a waterproof case for your mobile, you can avoid a disaster at the pool or on the beach. It can wrap around your neck and give you plenty of room to store other items like cash and cards, for example. This dry bag encases your phone in a waterproof pouch, allowing you to film videos or take photos when submerged. It also has a universal design that makes it compatible with any handset, regardless of brand, model, or size. The high-quality material of the case had molded edges to cover your phone and keep it in place. Likewise, the case has a crystal clear window on both sides that allows you to take photos or videos while swimming, fishing, boating, or enjoying other water activities.
Indeed, this waterproof case will be an excellent solution to all your traveling needs without fear of damaging your phone. It certainly is one of the most reliable phone accessories for you!
2. Powerology Power Bank
When traveling, we often discover that our phone rapidly runs out of battery, even when the day has only just begun! It is possible that taking an infinite amount of photos and videos is draining the phone's battery. However, getting a portable power bank for a smartphone is unequivocally one of the best phone accessories you can get.
This one right here is a portable charger with a super-high 8000 mAh capacity and two fast-charging USB ports, making it small, so it effortlessly fits in pockets. It will charge up any phone so that you can take more photos and videos or even use it to watch movies and listen to music while on the road. This power bank has enough power to re-charge most devices at least twice. It is a great travel companion because of its small size and long-lasting battery capacity.
3. Magnetic Absorption Noise Cancelling Headphones
Noise-canceling headphones are likely to be your best travel purchase. The headphones help block out a plane's noise while allowing you to sleep in flight without being woken up. Not only that, but after buying these headphones, you will never have to worry about listening to chatty passengers or crying babies. All the more, these headphones will help signal to others that you are not looking to socialize. You can easily avoid disturbances and finish your favorite album in one go! It is truly one of the best cellphone accessories for any traveler.
4. Wireless Selfie Stick With Tripod
When deciding on all the phone accessories, you need to start packing for your trip: a selfie stick has to be one of them – it have rising demand and is available everywhere. This device allows for smooth and steady shooting, resulting in a shake-free video. It is compact, and you can take it anywhere you go, whether on a trip or when engaging in any outdoor activity. It does not end there.
Furthermore, this selfie stick can capture a variety of incredible moments that you can relive multiple times. While in tripod mode, make sure to align the cellphone's center of gravity with the stick itself. The lower the extendable rod's height, the better the stability. The extending part of the stick will help capture picturesque landscape shots. To get the best angle images, video calls, or live broadcasting, you could rotate and choose horizontal or vertical camera mode.
5. Universal 2 Port USB Car Charger
Getting a car charger for your mobile is essential for those taking road trips to ensure a smooth and trouble-free journey. Imagine traveling in a foreign country with no idea where you are going because the phone's battery has died. For any road tripper, this is one of the must-have cellphone accessories! In your car, you can simultaneously charge two USB devices. Not only that but, you can connect the car's charger to charge mobile phones effortlessly while driving. All you have to do is connect an electronic device that requires a USB charging cable. Both of the ports have a 12W charging power output, allowing for quick and consistent charging. The compact and elegant form factor takes up very little room in your vehicle.
Shop Phone Accessories Online!
When it comes to cell phone accessories, the list just does not end here. You can search for anything you want online. However, when buying phone add-ons, make sure to choose an authentic seller. This research is important because the growing demand for phone accessories has encouraged many fake sellers to sell their products online. You will see a different item on their website, and when it reaches your doorstep, the quality you get would be shocking. Indeed, this is the worst part of online shopping.
To avoid these circumstances, you should buy accessories from an authentic wholesale supplier. For instance, you're living in Canada, search for "best phone accessories nearby," and a long list of suppliers will be available to you. Choose the one that has social media pages and genuine reviews on a website.
Final Words
With so much variety available, there are always the best cell phone accessories at your disposal. For all traveling lovers, this list is perfect for you! So, are you ready to make your traveling more fun and exciting?
Thank you for reading!
If you like this article, don't forget to share it with friends and family.