3 Tools That Can Help You In Creating Awesome UI Designs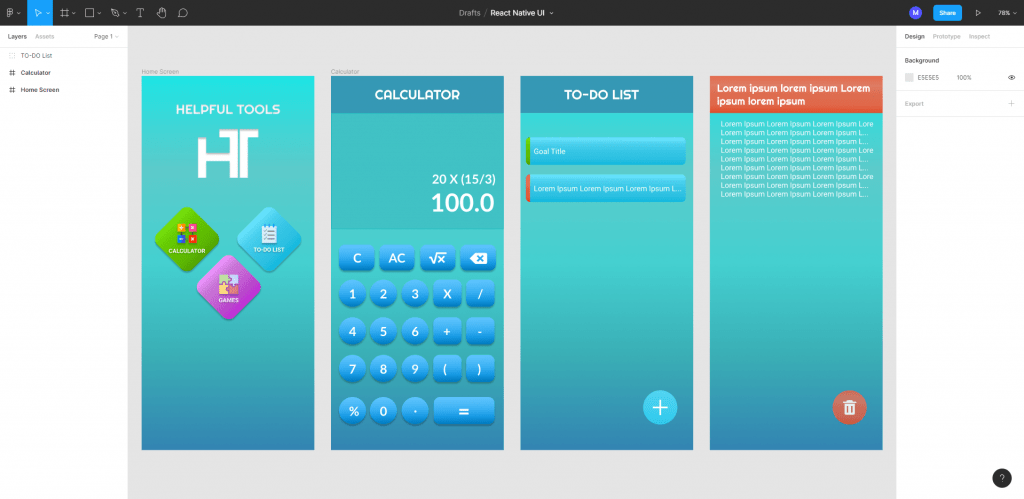 UI which stands for User Interface is a well-known term for people related to app development, web development, graphics designers, etc. In short, any platform which requires an interface to allow people to operate that platform is familiar with the term.
By reading the above content you should have a foggy idea of what a UI designer is. Let me give you a rundown to make it more clear. A UI designer is responsible for creating the user interface meaning what the general users will see of an app or website when they use it. They take in what the app or website owner whats and create it using designing software which if the owner approves of then it will be handed to the frontend developer to turn the image into a functional interface.
But what's the benefit of it? Why need another to develop it instead of the developer? Who can design and code it at the same time?
If you are new to UI designing then it's common if such queries come to mind. So let me enlighten you. First of all, no one can be an expert on everything. Thus you can't expect that every developer to know about all the languages out there.
For instance, you can't expect a website developer who is a CSS expert to know about how the design schema of Java applications works. Thus you can guess why an individual designer is needed. So, you can have a design that you envisioned ready for the developer to build without worries. Cause after getting the design you would surely hire a developer who is an expert on the language that you want your app or website to be developed on.
At present, the demand for a UI designer is very high. Especially in the digital platform. There are various opportunities. They are not only able to earn from home online through this but also get in various competitions to win prizes with their skills.
But for creating something you need the right tools right? That applies here as well. So let me tell you about them so that you can start designing as well.
# Sketch
This is only available for mac users. But that doesn't mean that its popularity is any less. For a long time before the invention of other popular UI tools, it was regarded as the best out there. Even now if one were to rank tools it would still be among the top contenders. Though it's not free it's a one-time purchase. And it's worth it because of the powerful features that make it stand out from the rest.
# Figma
Though now its name needs no introduction among UI designers. Figma is a browser-based tool which means that it can run on any platform that has a browser. But don't think that because it's lightweight and browser-based its functionality is sloppy. Not only does it provides features that allow it to rival other tools but also it has plugins that enable it to do what other big software is capable of. Also one of the most attractive things about it is its team management capabilities which allow members of the team to share and do modifications to the design file at any given time. In its free version at most, you can work on 3 projects.
# Adobe XD
You can already guess how powerful and useful software it is as it's a product of adobe which has already provided designers with software like Photoshop, Illustrator, and many more. And since they are of the same core they can interact with one another if needed. And since it's an Adobe product it's no surprise that it's not free. Though it has a trial version of 30 days. Also, it's heavy software which is available for both MAC and Windows.