Fun-filled Kids Activities in Dubai
Kids Activities in Dubai is a city known worldwide for its diversity and evolution. From stunning architectural structures to the latest in modern technology, Dubai has evolved during the years into becoming the home of thousands of families from all around the world who proudly call Dubai their home. Here is a list of fun-filled kids' activities in Dubai
Oli Oli Play Museum Dubai
Oli Oli Play Museum is designed with love and has a main purpose of bringing families together. A fully indoor sanctuary where kids can experience hands on educational activities and indulge in creative growth and learning skills, all through the positive and safe environment surrounding them. The museum is made up of 8 interactive galleries over 2 floors with 45 hands on exhibits designed to enhance learning skills and objectives and has a team of 35 educators and artists who have contributed their own personal craft into this breathtaking museum. Oli Oli Play Museum was also voted as the best edutainment venue by Time Out Dubai in 2018. A museum whose main focus is to enhance a child's imagination and curiosity. Ticket prices vary between AED 35 and AED 17 depending on the child's age. Oli Oli Play Museum is open Sunday to Wednesday from 9 Am till 6 PM, Thursday and Saturday from 9 AM till 7 PM, and Friday from 9 AM till 8 PM, one of the favorite kids' activities in Kids Activities in Dubai.
Dubai Miracle Garden
A name alone which defines the true feeling of visiting this next kids' activity in Dubai. Dubai Miracle Garden, the world's largest natural flower garden, introduces visitors from all around the world to the true meaning of miracles through its breathtaking displays and over 100 million blooming flowers. Launched back in 2013 and situated at the heart of Dubai land, flowers are arranged in extravagant colors and patterns. A garden that reinvents itself each year, it has truly become an attraction that leaves kids from all around the world at awe and with a handful of memories to bring back home with them. Kids Activities in Dubai Miracle Garden welcomes over 1.5 million visitors each year and has plenty of various attractions. Flower sculptures such as Mickey Mouse or the Airbus A 380 or the breathtaking Lake Park and Floral Castle. It also has its own amphitheater, trampoline park, and plenty of daily events to bring families together. Dubai Miracle Garden is definitely one of the many fun filled kids activities in Dubai.
IMG World of Adventure
IMG world of adventure is the biggest indoor theme park in the world and located in non other than the city of Kids Activities in Dubai ready to offer kids from all around the world a thrilling and unforgettable experience. The park is split into three zones. The first zone being the marvel zone for those who are super marvel fans and will get to experience adrenaline pumping rides and attractions. The second zone being The Lost Valley where kids are introduced to the world of dinosaurs with heart racing dinosaur inspired rides and attractions and also enjoy various dining options. The third zone is Cartoon Network where fan favorite characters like the PowerPuff Girls and Ben 10 inspire several rides and attractions. Rides available are not all thrilling. There's a ride for everyone and that is guaranteed. Ticket Prices start at AED 257 per ticket and is free for kids under the height of 1.05 meters. The park is open daily between 11 AM and 11 PM and is located on the Sheikh Mohammed Bin Zayed Road. A world of adventures that truly qualifies as being one of the best kids' activities in Dubai.
Dubai Safari Park
Dubai Safari Park offers families and children memories of a lifetime through an all real African Safari experience. Home to more than 2,000 wild animals and 250 different species from all around the world, kids will thrill of excitement as they get to see these beautiful creatures live in person. This park is also home to the world's first ever crocodile drive thru exhibit, the UAE's largest aviary exhibit and the UAE's only hippo and tiger drive thru exhibit. Families are free to choose to either ride the bus as they observe the Arabian and Open Safari villages or take the journey on foot. The Park is also home to the Asian and African villages which house chimpanzees, lions, and flamingos. Ticket prices for children are AED 30 per ticket and AED 50 for adults. Kids Activities in Dubai Safari Park is truly one of the best kids' activities in Dubai.
Sky Zone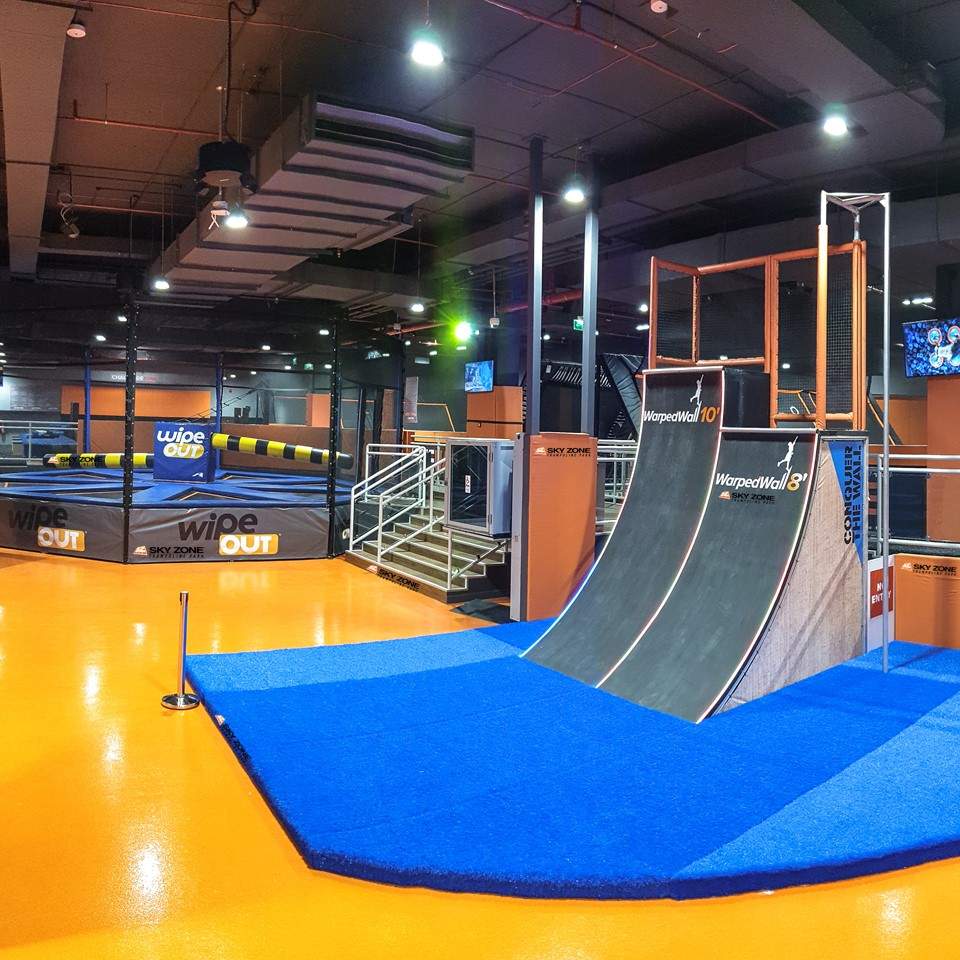 With a goal of always inventing new ways to play, Sky Zone is an indoor trampoline extravaganza that has everything an adrenaline junkie could dream of, including over 16 different attractions for all ages, and several programs including its very own toddlers time. Toddler zone is an area exclusive to kids and parents to laugh and jump up high and enjoy quality time together. Little ones can enjoy the thrill of jumping while being supervised by their parents and creating unforgettable fun moments and memories. Sky Zone also has several birthday packages to give kids the most fun activities and unite families together in the beauty of letting go and jumping up high in the sky. With activities for all ages, Sky Zone will leave every family member with a smile and a racing heart of joy. Sky Zone also features its very own SkyCamp, a program with instructor led activities and age appropriate exercise where parents can drop off their kids to spend a day full of fun. SkyCamp tickets start at a price of AED 150. SkyZone team firmly believe that people of all ages need to play and let go and enjoy their time to relieve stress and anxiety. Ticket Prices start at AED 60 for one hour at Sky Zone. It is open from 10 Am till midnight Thursday through Saturday and from 10 AM till 1 PM Sunday through Wednesday, truly one of the best kids' activities in Dubai.