Blog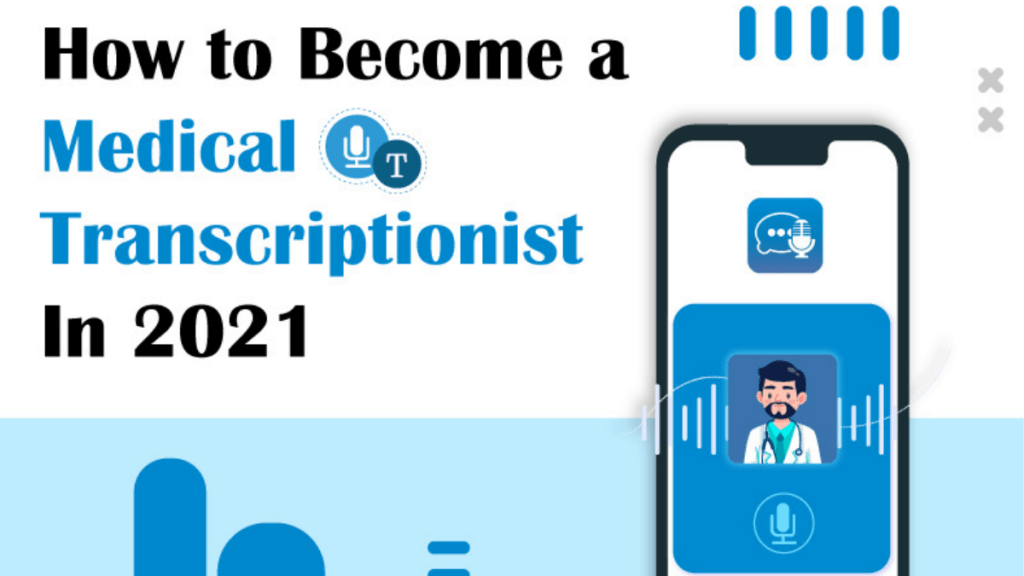 How To Become A Medical Transcriptionist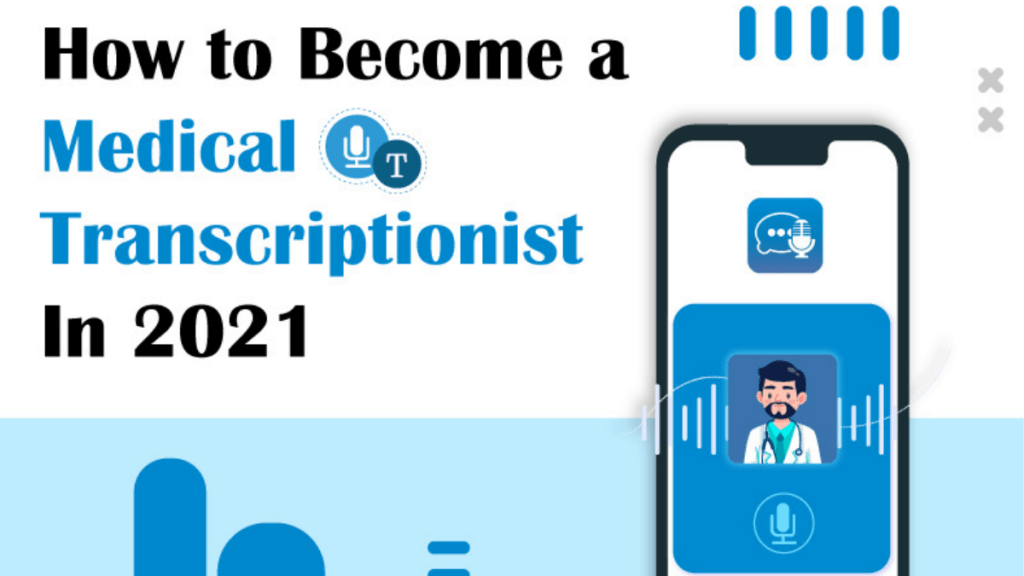 Today in this post, you will get an insight into the transcription job and some essential details related to it. Being a newbie straight out of college might face a challenge in selecting a niche that is best suited to your abilities. However, if you are planning to be a transcriptionist, here is what you should know.
What is transcription?
Basically, it is a representation of an audio file. Typically there are three types of transcriptions
In general transactions, it is used by numerous fields of jobs and is usually sought after, like listening to a podcast or transcribing a video.
In legal, as the name suggests, it is mainly a type of transcription that can be used in the court of law.
Considering a career in the medical field can turn out to be a well-paying job. Today we will talk about one of the professions linked to the medical industry, i.e. medical transcriptionist, a rewarding occupation in several ways. So if you are looking to become a medical transcriptionist in 2021, this will help you understand this profession up to some extent.
Also, before going further, keep in mind that there are several AI tools available in the market that can be just as efficient for a job as the individual sitting in the position.
Roles of a medical transcriptionist
In general, a medical transcriptionist gets audio files from the doctors and nurses, converting them into text files. In the past years, medical transcriptionist is one of the specialties gaining some level of attention among the millennials. Also, transcribed audio files have helped save several lives.
For a medical transcriptionist, it is necessary to maintain speed with accuracy to the maximum as the turnaround time is relatively low in this profile.
Requirements of being a Medical transcriptionist
The individuals who are involved in this field can come from several backgrounds. Some candidates are self-trained, and some have a university degree. Most decision-makers prefer self-taught candidates as they have excelled in this skill due to the repetition of the process.
A competent medical transcriber must type 60 to 65 words per minute with almost 99% accuracy. Also, the most experienced transcriber can type up to 75 words per minute with minor errors. However, a person must come from a medical background as this position requires understanding complex medical jargon.
To be honest, it is quite an easy job to perform, but it is usually repetitive and time-consuming in nature. Challenges in this profession you can face include listening to audio files repeatedly, poor audio quality, unclear dialogue, broken English or thick accent.
How much do you get paid as a transcription?
In short, in the beginning, a transcriptionist can earn starting from 3$ per hour to 11 $ an hour. Whereas for an experienced transcriptionist, it can be considerably more like 20$ an hour.
It is also possible to make money from home working as a transcriptionist. Still, it entirely depends on a few factors like which organization you are working with, how much are you charging per word, is it on a contractual basis or charging by the minute of the audio file.
For a better idea, you can use any AI based speech to text converter App or contact us at Smartscribe, who gives you a better idea of starting your career as a transcriptionist.
Every Transcription app has its purpose of serving or fulfils any need. It can be recording music, watching a video, making any transactions, or just for some leisure activity. Today, in this post, we will shed some light on a few of the best medical transcription apps in the market that have gained quite attention among the demographic.
Whenever we visit a hospital, the staff in the reception area records all the details of the patient like physical ailments, pathology reports, prescribed medicines etc. All these aspects can be quickly recorded with the help of a transcriber app where the doctors and other staff can view them easily.
It plays a crucial role in creating a patient's medical history that lays a foundation in future visits to the hospital and becomes a helpful reference for the physician who is treating. It helps the doctor quickly follow up through the transcriber app and assess the patient's current condition.
Conclusion
By now, you might have got a little glimpse of medical transcriptionists and the level of requirements needed to get into this field. Individuals at the top can earn up to $60k per annum or up to 28$ per hour. According to some surveys, the average salary of the transcriptionist earning up to 15.8$ per hour.
Recently, some companies prefer to use AI tools to get their work done to get the highest-quality transcripts for their process. If you are a businessman and looking for some efficient audio to text services, you can go for SmartScribe; it is a product of Ultratech studio and can convert complicated medical jargon in a matter of minutes. Also, it can support up to 31 different dialects.