Customs And Access Control System: How To Improve The User Experience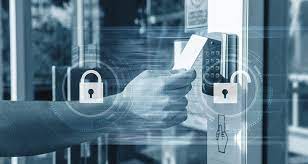 Thanks to the advancement of new technologies, there are currently various mechanisms and systems to guarantee security at airport borders.
Borders between countries are one of the points where security is most important due to the possibility of an attack or illegal trafficking of people, medicines or substances prohibited at the legislative level. At the same time, they are places through which millions of people and goods circulate daily, so it is necessary to speed up traffic, but without losing security and quality of services.
Automatic border control systems:
Airport mobility has increased enormously in recent years, making it absolutely necessary to resort to new control and security systems that also allow for faster and more efficient procedures.
Currently in Spain there are several airports that have a new 'unattended' border control system. During the past year 2017, more than a million and a half passengers made use of the cabins without the ABC System (Automated Border Control) police officer to enter or leave that country.
These cabins are very useful as a security measure, especially since the entry into force of the 'regulation of the Schengen area', which obliges all members of the European Union to carry out controls on all travelers both at entry and exit. leaving the country, with the aim of improving and increasing security levels.
Advantages of automated control:
Although a priori it may seem that the Schengen regulation increases the time to review passports, in Spain this average time is well below the European average thanks to the introduction of the ABC system. have this new system every more and more widespread and demanded in border controls. The automated control of customs controls guarantees greater speed, security, modernity and comfort for passengers, since the police control can be passed in about 40 seconds without the need for the intervention of customs agents.
This system has great advantages for both users and customs agents:
· Minimize and simplify the work of customs agents.
· Accelerates and facilitates the passage of users through customs.
· Today's automatic border control systems are capable of managing declarations, taking photographs, processing passport data and fingerprints.
· Thanks to biometrics and passport readers, citizens' safety is guaranteed and makes it easier for authorities to detect a possible threat.
· Access control systems are fully adapted for people with reduced mobility.
· The user experience in customs control is more pleasant thanks to the speed and ease of passage offered by these systems.
What is the ABC system and how does it work?
The ABC modules are made up of entrance doors and a passenger validation system, although it can also be combined with a lock system to increase security, as in Barcelona's El Prat airport. In El Prat there is installed a lock system with a double monitored corridor; When the traveler enters the lock area, the access door is closed, opening only if they identify themselves and if they have the necessary entry permit to enter the country.
The ABC automated control system identifies passengers (they must be over 18 years of age) in three simple steps:
· Passport authentication by checking the data obtained with the National Police database.
· With a double biometric check:
o Identity verification by fingerprint.
o Identity verification using facial recognition.
barrier systems allow a comprehensive and correct automated control in port and airport customs thanks to the three-step validation system.
In addition to these systems, it has a modern system of motorized corridors equipped with 11 pairs of photocells to identify the presence of users and avoid accidental entrapment of passengers and their luggage.
Another characteristic of these systems is that both the speed and the opening force of the retractable glass panels can be regulated and that in the event of evacuation or a power failure, these panels remain open to facilitate the evacuation of the panels. facilities and to ensure the safety of all users.
Taking visitor management to the next level
Over the years we have seen a great evolution in the field of visitor management, from log books run by a host at the front desk, standalone electronic systems that print authorizations on paper or credentials on cards to fully integrated software with security management and access control systems.
Security has also followed suit, making it increasingly easy to identify who is visiting a building and what they are doing on the premises. However, these embedded systems also pose their own challenges, for example issues with maintenance when using multiple disparate systems, ease and / or limitations of integration, and one of the biggest concerns to date: cybersecurity vulnerabilities.
Ultimately, a management system can only be as good as its database. And having up-to-date information on visitors, as well as who will receive them, can be complex when depending on multiple platforms.
Perhaps a company has one database for its security and access control management system , but its additional visitor management system has a different database that requires different maintenance and support tasks. In this way, to keep everything up to date, you have to do double the work, while skipping that step implies opening the door to errors and misunderstandings that can lead to security problems throughout the building – for example, marking that a person continues active in one database, while in the other, a figure that has been fired and removed from the system.
While using standardized interfaces for better integration has become the norm, using an equal third-party system requires some effort on the part of security personnel, whether it's setting up credentials to give access to a client or keeping up-to-date with fixes or software updates for that part of the system.
The two-system model also poses challenges for integrators, who must become experts in multiple systems, both for installation and maintenance. And this can be even more complex for integrators who are not dedicated to managing visitors on a daily basis.
And of course, as cybersecurity is a hot topic, having to manage multiple systems can increase windows of opportunity for cyberattacks, by entering a system and exploiting its vulnerabilities. This is often because different vendors may have different levels of proof and investigation when it comes to cybersecurity.
Fortunately, the industry already has an answer: integrate visitor management programs into larger security platforms. Designed and supported by access control system vendors, they help solve problems that can arise with systems integration.
This eliminates the need to have multiple databases or to learn how to use and maintain more than one system. In addition, having a single database is key to an efficient visitor management system, not only because it makes it easier to identify staff status, but also because it allows you to create reports, update information and more.
And how would such a system work? Using the security and event management platform as a foundation and with a dedicated web portal for visitor management, an employee can log in and create a visit, add one or more visitors, include specific instructions, and attach a document (such as a map with directions) to the invitation. Once saved, the invitation is sent to potential visitors, which includes an Outlook calendar reminder and a QR code. When a visitor arrives, they must present the QR code to register at the self-service terminal, which simplifies the process and sends an email to the host, who then goes to the reception to receive their visitor.
In addition, before the visitor arrives, the host can already configure a series of parameters for the visit using customizable access control workflows, from designating the start and end time of the visit to authorizing entry to certain relevant areas. in the building.
Having everything in a single system eliminates the need to enter information multiple times, verify information in more than one database, or rely on information to be shared between disparate systems.
Depending on how the system is configured, the QR code could also be used as a credential on some access control readers or to enter a parking lot. In the same way, the active visitor and host credentials can be used with the access control system to monitor the visitor's movement within the building. Even, for certain areas, an accompanied access operation can be implemented, so that once the visitor presents their card, the door does not open until the host presents their credential. Thus, visitors will not be able to access unauthorized areas.
In addition to simplifying the visitor management process and helping information to be always up-to-date, these systems also help save personnel costs. By registering through a self-service terminal and having all the information pre-loaded, fewer people are needed at the front desk or at the security desk to handle entrances and exits, and these employees can focus on their main task.
Information about the visit is also captured in the access control system and thus provides an audit trail, which is important to ensure certain aspects of regulatory compliance.
Especially for small and medium-sized companies that want to achieve a greater degree of visitor control, the answer may be to incorporate one of these integrated options that take full advantage of the existing security and access control platform and that already have key questions resolved. maintenance, integration and cybersecurity.